30 Oct

Bogotá 21- published!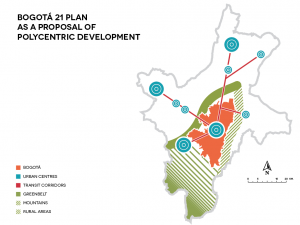 We're proud to present the publication "Bogotá 21: Towards a World-Class, Transit-Oriented Metropolis", developed by a project team composed of ITS Hong Kong, Universidad de los Andes, Despacio and Consultoría Colombiana, with the support of BMZ, GIZ and Siemens.
The book can be downloaded in English here, (and in Spanish here).
We're uploading the complete presentations of the book launch. The general presentation can be downloaded here.
The news item at the  U Andes website here.
And the video here:

More pictures of the book launch (by Claudio Olivares Medina) here.